PowerPoint Presentation Experts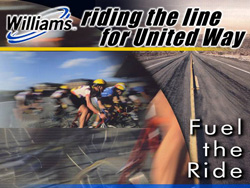 For your next meeting make sure your PowerPoint operator is experienced, professional and dedicated to the success of your meeting.   We have successfully provided support for thousands of presentations around the world. From first time presenters to Heads of State, small projects with audiences less than 100 to mega projects of more than 10,000-worldwide.
Jireh Communications has the experience and professionalism to deliver your PowerPoint presentation on cue.
"I've had the pleasure of knowing and working with Carl for at least 12 years. He is the type of audio visual partner one needs on site to ensure that all your needs are being met, especially those of our clients, even if means having slide review until 3 am!  Carl is an expert in his field and will go the extra mile to ensure the job is done on time and within budget.  I recommend Carl for all your AV needs."