AV Conference Support Specialists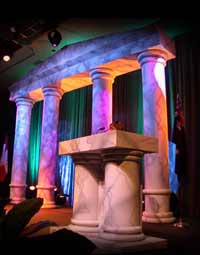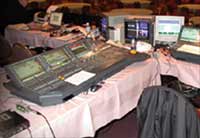 "Carl is a pleasure to work with. He's more than a "vendor", he's a partner and team member. He will do what needs to get done no matter what it takes."
– Katy Esposito

Your on-site Audio Visual Consultants
At Jireh Communications, we are seasoned veterans in the field of conference audio visual consulting. We take the time to ensure we correctly identify your needs to provide you with customized solutions for your conference, meeting, event, expo, and trade-show.
We stay on your approved budget, and strive to meet and exceed your expectations. We are your go to team and will make every effort possible to ensure your event goes according to plan.
Our team can cater to events big or small, nationally or internationally with a network of business partners around the world.
Invite Peace of Mind to Your Next Meeting!
Worry – it's an emotion that accomplishes nothing. And it doesn't deserve an invitation to your next meeting!
Why worry about on-site audio visual support? Get rid of those pesky stomach butterflies by selecting the experienced professionals at Jireh Communications.
With Jireh Communications, you can rest assured professionals will handle all the details – not multi-tasking hotel staff juggling numerous priorities. Jireh Communications' professionals:
Will be experts with the equipment you need
Won't try selling you equipment you don't
Are prompt, courteous and professional
Care about your meeting's success as much as you do
Jireh Communications embraces this "quality first" approach while keeping a keen eye on your budget. It's our standard way of doing business, and an approach we know you'll appreciate!
Send worry packing – call 602-674-5675!
 Experience You Can Trust
 The success of your event is ALWAYS
our main focus.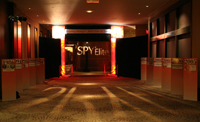 "I've had the pleasure of knowing and working with Carl for at least 12 years. He is the type of audio visual partner one needs on site to ensure that all needs are being met, especially those of our clients, even if means having slide review until 3 am! Carl is an expert in his field and will go the extra mile to ensure the job is done on time and within budget. I recommend Carl for all your AV needs."
– Maryann Walkuski Hagan