The first quarter of 2014 has come and gone, taxes have been paid and business owners are gearing up for the summer and beyond. But what are the small business marketing trends that will continue this year?
John Follis, writing in Small Business Trends, says Social Media, Mobile Devices and Online Video will remain hot, even though Social Media has fallen from the top spot to number three.
Social Media has lost some of its luster because it is becoming less attractive for small businesses. In an article last year entitled, "Why Small Businesses Are Losing On Social Media," Forbes Magazine reported on research showing that no matter how much time small business owners spent on social media, more than 60 percent said they simply were not seeing a return on that investment.
So, while social media isn't going away and will continue to be an important element of a business marketing plan, it just doesn't have the attraction it has enjoyed in the past.
That brings us to cellphones, where nearly everyone has one, but not everyone has a smartphone or tablet. But as more people enter the smartphone and tablet market, the smart business owner will utilize responsive web design, meaning the website looks as good on a mobile device as it does on a desktop or laptop.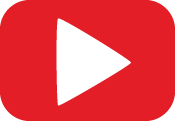 The number one, hot trend in marketing is online video, fueled by a surge in video-friendly mobile devices and the fact the Google has made video much more search friendly. And, video is at the top of the list because it is the most engaging of all media.
This rapid expansion of Web video has given birth to new phrases, such as "Explainer video," a term that didn't even exist a few years ago, but is now one of the fastest growing Google searches.