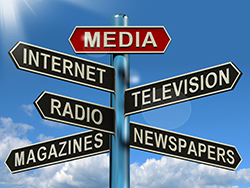 According to Ad Age, there are scores of companies that spend over $500 million each year on advertising. Firms like Kohl's, General Motors, AT&T, Apple, Amazon and more.
In fact, you might say that we live in a nation of advertisers.  Even people not the least bit interested in football will gather around the television during the Super Bowl to see which company has the most creative and fun commercial.
While advertising serves it purpose, most advertising dollars are wasted. And while the American public may rave about a funny Budweiser commercial; but the Board of Directions isn't even going to giggle until they see a healthy return on investment.
Start-up and smaller businesses must be even more careful when it comes to advertising.
The majority of small business advertising should be put in one place – advertising to your current customers. The fact is that most businesses spend way too much money advertising to get new customers. And once they get them, they don't fully leverage them.
Rather, by advertising to your customers, they will buy from you more often, buy higher priced items, tell their friends about you and so on. The fact is that your customers already have a track record of buying from you. They know you and typically trust you. So they are many times more likely to buy from you again than a customer that may have never heard of you before.
Maybe you can't advertise to your current customers via radio or newspaper ads, but you can certainly advertise directly to them via direct mail, newsletters and social media among other channels.